Welcome to Swallowtail Garden Seeds

THIS WEEK: Shipping is FREE for Internet seed purchases of $30 or more!

Orders placed TODAY will ship on Friday, May 24th.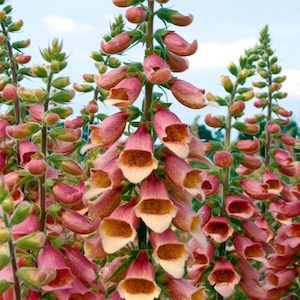 Polkadot Pippa Hybrid Foxglove Seeds
Large, coral flowers with apricot interiors. Blooms from late spring until frost.
Astello Indigo Agastache Seeds
Widely adapted, thriving in cool or hot weather, award-winning Astello Indigo produces gorgeous, long-lasting, mint-scented, deep blue flower spikes from July through October. Butterflies love them and they are excellent for cutting.

We are an online seed catalog located in the heart of the Wine Country of Northern California, and are proud to offer you our selection of more than 1,600 varieties of seeds. We're eager to share our open-pollinated, untreated vegetable seeds, unusual heirloom and hybrid annual and perennial seeds and some truly terrific seeds for gorgeous flowering vines and savory herbs. Be sure to take a gander at our extensive collections of Impatiens Seeds and Petunia Seeds, as well as our exceptional Foxglove Seeds and Columbine Seeds.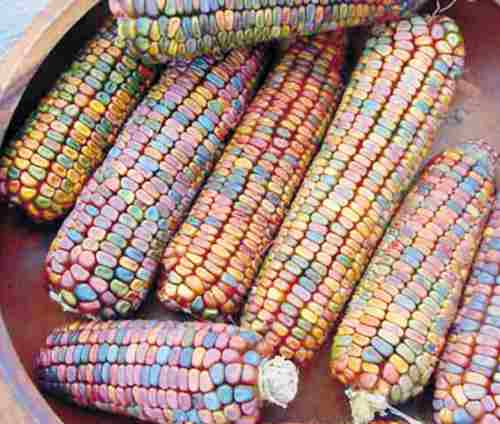 We handle retail, wholesale, and bulk seed sales. Check out our NEW ORGANIC SEED VARIETIES, featuring Annuals, Herbs and Vegetables! We want your experience shopping with us to be so pleasant that you'll remember us come planting time, every season of the year. We value our loyal customers and thank you for growing with Swallowtail Garden Seeds!
---
Flowering Vine Seeds

This member of the morning glory family produces masses of dazzling 1.5 inch tubular flowers that mature from soft lemon yellow, through orange and deep rusty red. A plant in full bloom will never be forgotten! Incredibly showy, it deserves to be the focal point of your flower garden.

Vegetables

The delicious 1 inch berries appear all summer long on compact, runnerless plants. Perfect for containers or raised beds.

Herbs

Every year in June and July Panorama Mix produces shaggy semi-double blooms in intense shades of pink, salmon, red, scarlet and crimson. Butterflies and hummingbirds find them irresistible. Leaves are mint scented and used to make Oswego tea. The mildew resistant plants grow to 3-feet tall and thrive in full sun or part shade. A good cut-flower.
Annuals
Vigorous, well-branched, weather tolerant plants with richly colored 1-2 inch blooms appear earlier than other petunias and cover the compact, 8-10 inch tall plants all summer long. Colors include blue, carmine, light lavender, red, rose, salmon, and white.
Biennials

Absolutely one of our favorite hollyhocks, it will always hold a prominent position in our garden.
Perennials

Terrific for fresh or dried arrangements! Many 2 inch intense steel-blue flowers in perfectly round heads bloom over a very long summer and fall season.